The Irish Origins of Civilization, Volume One: The Servants of Truth: Druidic Traditions & Influence Explored

The follow up to the acclaimed book Atlantis, Alien Visitation, and Genetic Manipulation, Michael Tsarion's The Irish Origins of Civilization concentrates on the fate of the world after the fall of Atlantis and birth of evil.

In the tradition of Zecharia Sitchin and Immanuel Velikovsky, Michael's investigations reveal the reason for the eradication of the Druids and highlight for the first time the terrible campaign of genocide against the ancient Irish elders whose knowledge once enriched world culture. Michael exposes the true origins of the world's premier secret societies and reveals the remarkable mysteries they have been sworn to guard by sword and deception. He shows that the elements of civilization - megalithic construction, writing, music, astronomy, astrology, medicine, farming, navigation, and most importantly the principles of religion, originated in Britain, Ireland and Scandinavia.

Every European needs to read this book to find out how the history of "Anglo-Saxon" man has been misrepresented and perverted. Michael explains the true meaning of the word Aryan and shows that it was the original name of Ireland. He explains the reason why so many tribes speak of the coming of the fair gods, the men of wisdom. He explains the connections between the Irish Druids and Egyptian Amenists and the ruin Akhenaton's Luciferian cult brought to Egypt and the world. As Michael wrote...

"What does it mean to live in the age of revealing? It means the light that royals and secret societies claim to adore is finally being shone brightly upon their own orders and ideologies. It means the Sun of Truth has finally risen to expose their once hidden machinery of tyranny and control…

…The auction of a whole civilization - the finest known - and the extermination of the Druids are two of many subjects brought to the limelight in these volumes. It is for this reason this author first chose - in Atlantis, Alien Visitation and Genetic Manipulation - to deal with Atlantis and Lemuria, since it was from there the story of the ancestors of Gaels and Celts begins. If we are to seek out the origins of Arthurian legends and Welsh, Irish and Scottish myths, it is to lost Atlantis and Lemuria we are to look. And if we are to seek reasons why the true story of these places and peoples has not been revealed, we begin with the powers that dominate and rule mankind from behind the obvious thrones of religion and politics. These ruthless agencies have their origins in the ancient past, and are biological or ideological descendants of the sorcerers of Atlantis…

…For those hot on the trail of the world's premier secret societies, this book will be an invaluable source of revelation. It alone reveals the intelligence behind Royalty, Masonry and Judeo-Christianity."

Paperback: 531 pages
Publisher: Unslaved Media (February 27, 2012)
The Evolution Hoax
Appendix XV to Volume II
of
by
Michael Tsarion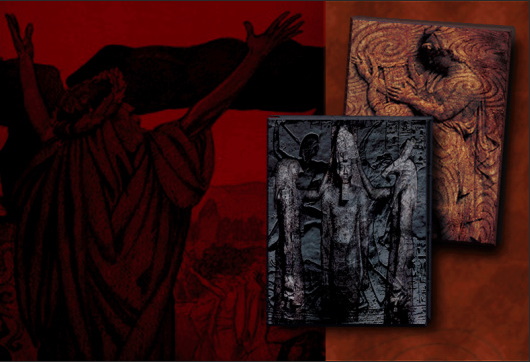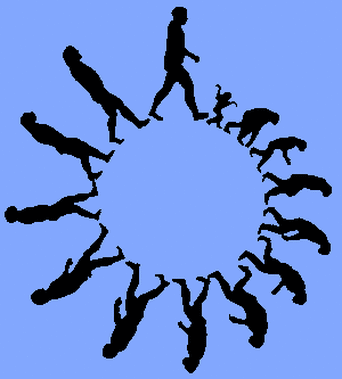 Most controversial is the evolutionary question. I have done a great deal of work on Darwin and can say with some assurance that Darwin did not derive his theory from nature but rather superimposed a certain philosophical viewpoint on nature and then spent twenty years trying to gather the facts to make it stick



– Immanuel Velikovsky
Man is the only animal on Earth that showed dramatic biological and evolutionary development in the last half million years, even in the past 50,000 years. It is strange that this occurred only to Man

– Flindt and Binder (Mankind: Child of the Stars)
The Case for Evolution Summarized
Life on Earth evolved gradually beginning with one primitive species - perhaps a self-replicating molecule - that lived more than 3.5 billion years ago; it then branched out over time, throwing off many new and diverse species; and the mechanism for most (but not all) of evolutionary change is natural selection - J. A. Coyne (Why Evolution is True)
Beginnings
How did it all start? Like the evolution of the universe, the evolution of life had to have a beginning. Evolution does not work on non-living material. Evolution needs life to exist before it can do its job - Christopher Davis (Designed to Evolve)
Abiogenesis is the formation of living biological material from purely non-living sources.  This process has never been observed in nature. Abiogenesis is the prime goal of all origin of life research, to discover how ancient lifeless material became living - ibid
As soon as life could survive, it was born. We are extraordinarily lucky that such an improbable event occurred early in the Earth's history. It happened quickly, and it happened only once in the last four billion years - ibid
First Life Mystery
It is truly fascinating that life in all its complexity could arise so quickly. Equally amazing is that it did this only once. If the rise of life was an easy process, as some biologists have suggested, then why is all life descended from a single common ancestor? If it was easy, one would expect that it would have occurred many times, and these separate lines of descent would be apparent today - Christopher Davis (Designed to Evolve)
An evaluation of the biological processes that make evolution possible reveal a complex system of micro machinery; that must be in place before life or even evolution can function - ibid
First, basic chemicals in the sea must form amino acids, probably under the influence of ultraviolet light and electrical discharges in the form of lightning. This process was demonstrated by Harold Urey and Stanley Miller at Chicago University in 1953. In step two, the first amino acids in the early ocean must combine to form the stuff of life, protein molecules. It is these giant and complex molecules that ultimately constitute all plant and animal life but the mechanism by which they might have formed spontaneously is not known and has not been demonstrated in the laboratory - Richard Milton (Shattering the Myths of Darwinism)
Strictly speaking, Darwinism is not concerned with abiogenesis - the appearance of life from inanimate matter - but only with the subsequent evolution of those primitive organisms into more highly developed species - ibid
If the first surface water formed 3,800 million years ago and the first micro-organisms came into existence 3,800 million years ago, then there was zero time available for the spontaneous appearance of life. Life, it seems, did not wait for blind chance to roll the dice, but erupted at the first available instant, leaving Darwinists with no time at all for their probabilistic processes - ibid
Why are there so few traces of life in the Pre-Cambrian which lasted 1.5 billion years, almost one-third of the total age of the Earth – Flindt and Binder (Mankind: Child of the Stars)
…what happened to all in-between fossil forms, which became progressively more complex during the awesome stretch of multimillions of years in the Pre-Cambrian era? Why are all these evolutionary life-steps missing, until there abruptly appear comparatively highly organized species at the start of the Cambrian era, only a half-billion years ago? – ibid
From mere one-celled creatures (including algae) to worms, sponges, and clams is quite a jump. The latter cannot be a second generation of species, but a thousandth or millionth generation. And all the generations in between are "missing links" of marine life - ibid
Darwin himself was bedeviled by this baffling riddle: "To question why we do not find rich fossiliferous deposits belonging to these assumed earlier periods prior to the Cambrian system, I can give no satisfactory answer." - ibid
...we have a great biological discrepancy here, one that cuts at the roots of the Theory of Evolution. If no orderly ladder of life can be found through some 3 billion years since the first genesis of primary living cells, all further evolutionary patterns in the Cambrian era and onward tend to be undermined - ibid
Common Ancestor Fiction
The genetic coding system of life is exceedingly complex yet is common to all life. If simpler forms of this coding system existed, you might see how it could have evolved from a simpler form. But that is not the case; all life uses this same complex coding system to program its DNA - Christopher Davis (Designed to Evolve)
Darwinism is Wrong
The Darwinian theory of evolution is in trouble right from the start. Although the origin of life from chemicals is technically not part of the evolution theory, it has in practice become inseparably connected with it. Darwinists routinely assert that life arose from chemicals. But after decades of theorizing and experimenting, they are unable to say exactly which chemicals combined in exactly which way to form exactly which first living thing. As far as evolution itself is concerned, it has not been demonstrated in any truly scientific way. It remains an article of faith - Michael Cremo (Human Devolution)
The first widely publicized reports that genetic evidence allowed scientists to say that all living humans arose from an African Eve who lived 200,000 years ago in Africa turned out to be fatally flawed - ibid
One hundred and fifty years after the publication of The Origin of Species, Darwinism is still a theory, and still lacking the decisive and incontestable empirical evidence that would end the debate once and for all: that would conclusively demonstrate the correctness of the theory, and ensure its acceptance by the community. Ironically, for most of this century Darwinists have acted as if they had already delivered this conclusive evidence and as though we, the community, had already accepted their theory - Richard Milton (Shattering the Myths of Darwinism)
This intellectual degeneracy is the outward expression of the fact that neo-Darwinism has ceased to be a scientific theory and has been transformed into an ideology; an overarching belief system that pervades all thinking in the life sciences and beyond - ibid
Darwinian Gradualism Wrong
This pattern of shift from few species in many groups to many species in fewer groups, flatly contradicts Darwinian gradualism; for if evolution proceeded by species accumulating small variations, we should see over long periods new orders, classes and phyla emerging with increasing frequency. But just the opposite occurs in the fossils. Darwin's model is backward – R. Augros and G. Stanciu (The New Biology: Discovering the Wisdom in Nature)
As Michael Denton points out in his book, Evolution: A Theory in Crisis, using a poorly sampled fossil record to blunt criticism was a bit weak, even in Darwin's time. Denton illustrates that, even though 99.9 percent of all fossil discoveries and their study has been done since the publication of The Origin of Species in 1859, almost all fossil species discovered have been either closely related to forms known in Darwin's time. No undoubted transitional fossil has been found more than 130 years after Darwin introduced the theory – A. D. Horn (Humanity's Extraterrestrial Origins)
The occurrence of mass extinctions in the Earth's geological past is another problem of the neo-Darwinian theory of evolution. Instead of being out-competed by forms that possessed "more favorable variations," as Darwin theorized, many, if not most species and higher categories that became extinct, vanished from the life-history of the Earth in some form of mass extinction – ibid
Since Darwin's day, biology and neo-Darwinism have maintained that competition, the struggle for existence, dominates relationships between species. However, competition is rarely observed among wild animals of a different species. Similar species living in the same area avoid competition by dividing their habitats into ecological niches - ibid
The stupendous inadequacy of Simpson's explanation, and the almost casual way in which Darwinists have batted aside the marsupial problem is, I think, a symptom of their uneasiness over the issue - perhaps a symptom of cognitive dissonance. The response reveals the synthetic theory's inability to explain a key real life biological problem. But more than this, the existence of identical evolutionary outcomes in isolated environments is the strongest possible indication that random mutation and natural selection are incapable of explaining the origin of species. At the same time these outcomes are the strongest possible indicator of some other important process or processes at work, which somehow limit or direct the repertoire of evolution



- Richard Milton
Homo Erectus
...Fifteen to twenty years ago, paleontologists were fairly certain that Homo Erectus - the supposedly immediate human predecessor of Homo sapiens - first appeared in Africa around 1.5 million years ago. So it was said, Europe itself remained unoccupied until about 500,000 years ago, while Homo sapiens sapiens was deemed to have first appeared there only about 35,000 years ago. A mere fifteen years later, the thinking is almost unrecognizably different, for Homo sapiens sapiens is now believed to have appeared at least 120,000 years ago, while southern England and Spain are known to have been occupied by human beings 1.5 to 1.8 million years ago…In addition to this, it is now admitted that the human brain has remained roughly the same size for at least 1.7 million years - John Gordon (Egypt: Child of Atlantis)
. . .
Nebraska Man
How many skeletons do you think were found of Nebraska Man? 100? 50? 25? 10? How about one complete skeleton? How about half a skeleton? Maybe 1/10 of a skeleton? Hold on, Nebraska man was reconstructed from a single tooth! What is even more amazing--the tooth turned out to be a pig's tooth! How could anyone be so gullible as to believe a man could be reconstructed from a tooth? Yet many people placed their faith in Nebraska man until the hoax was exposed.
Java Man
How many skeletons do you think were found of Java Man? 100? 50? 25? 10? How about one complete skeleton? How about half a skeleton? Java Man was reconstructed from a skullcap, thighbone, and 2 molar teeth. Dr. Eugene DuBois found the thighbone 50 feet away from the skullcap, but assumed it was the same individual. After discovering human skulls at the same level near his Java Man discovery, he hid the skulls under the floorboards of his bedroom for 26 years. Before his death DuBois confessed that he had not found the missing link and admitted that Java Man was probably a giant gibbon.
Piltdown Man
In 1912 Charles Dawson reconstructed Piltdown Man out of a jaw, 2 molar teeth, and a piece of skull. In 1953 the hoax was exposed. The jawbone turned out to be that of a modern orangutan, the teeth had been filed down and the bones artificially colored to deceive the public. For over 40 years evolutionists promoted his findings as fact. The British Museum has documented other discoveries by Dawson as being fakes. Imagine if you lived during that time, placing your faith in evolution based upon Dawson's findings. Wouldn't you be a little upset when you discovered the truth?
Orce Man
Found in the southern Spanish town of Orce in 1982, and hailed as the oldest fossilized human remains ever found in Europe. One year later officials admitted the skull fragment was not human, but probably came from a 4-month old donkey. Scientists had said the skull belonged to a 17 year old man who lived 900,000 to 1.6 million years ago, and even had very detail drawings done to represent what he would have looked like. ("Skull fragment may not be human", Knoxville News-Sentinel, 1983)
Boule's Neanderthal Man
Reconstructed in 1915. Marcellin Boule wrongly arranged the foot bones so that the big toe diverged from the other toes to look like an opposing thumb. The knee joint was misplaced to give a bent-knee look. The spine was misshapen so it couldn't stand upright and the head was placed in an unbalanced position too far forward. Boule's model of Neanderthal man was placed on display in the Field Museum of Natural History in Chicago for 44 years before the mistakes were discovered! After the mistakes were disclosed, they kept it on display for another 20 years until they created a new Neanderthal model. What did they do with the old inaccurate model? Instead of throwing it in the garbage can where it belonged, they moved it to the second floor of the museum and displayed a new sign, "An Alternate View of Neanderthal." But it wasn't an alternate view. It was a wrong view.
The position today is that all the fossil remains which were previously assigned some intermediate status between apes and humans have later been definitely reassigned into the categories of either extinct ape or human, and this reassignment has been accepted by all but the most fanatical devotees of this or that fossil



- Richard Milton
. . .
Another "Story" of Man's Origins
Goes Down the Tubes
Two hominid fossils discovered in Kenya are challenging a long-held view of human evolution.
The broken upper jaw-bone and intact skull from human-like creatures, or hominids, are described in Nature. Previously, the hominid Homo habilis was thought to have evolved into the more advanced Homo erectus, which evolved into us. Now, habilis and erectus are thought to be sister species that overlapped in time.
The new fossil evidence reveals an overlap of about 500,000 years during which Homo habilis and Homo erectus must have co-existed in the Turkana basin area, the region of East Africa where the fossils were unearthed.
"Their co-existence makes it unlikely that Homo erectus evolved from Homo habilis"
said co-author Professor Meave Leakey, palaeontologist and co-director of the Koobi Fora Research Project. The jaw bone was attributed to Homo habilis because of its distinctive primitive dental characteristics, and was dated to around 1.44 million years ago. It is the youngest specimen of this species ever found. The skull was assigned to the species Homo erectus despite being a similar size to that of a habilis skull. Most other erectus skulls found have been considerably larger. But it displayed typical features of erectus such as a gentle ridge called a "keel" running over the top of the jaw joint. Analysis showed the skull to be about 1.55 million years old. The new dates indicate that the two species must have lived side by side.
Sister Species 
If Homo erectus had evolved from habilis and stayed within the same location then both must have been in direct competition for the same resources. Eventually, one would have out-competed the other.
"The fact that they stayed separate as individual species for a long time suggests that they had their own distinct ecological niches, thus avoiding direct competition..."
Professor Leakey explained. Professor Chris Stringer, head of human origins at London's Natural History Museum, said:
"Both were apparently stone tool-makers, but one possibility is that the larger and perhaps more mobile erectus species was an active hunter, while habilis scavenged or caught small prey."
It is most likely that both species evolved from a common ancestor.
Other Possibilities
But the linear, ancestor-descendent relationship between the two species cannot be ruled out altogether. Fred Spoor, professor of developmental biology at University College London, and co-author of the paper, told the BBC News website:
"It's always possible that Homo habilis lived, let's say, 2.5 million years ago and then in another part of Africa, away from the Turkana basin, an isolated population evolved intoHomo erectus."
After a sufficient amount of time to allow both species to develop different adaptations and lifestyles, Homo erectus could have then found its way to the Turkana basin. With separate "ecological niches", both species could co-exist without direct competition for resources. "But that is a much more complex proposition," Professor Spoor explained:
"...the easiest way to interpret these fossils is that there was an ancestral species that gave rise to both of them somewhere between two and three million years ago."
Not So Similar
The fossil record indicates that modern humans ( Homo sapiens ) evolved from Homo erectus. However, to some researchers, the small size of the erectus skull suggests that species may not have been as similar to us as we once thought. On average, modern humans display a low level of "sexual dimorphism", meaning that males and females do not differ physically as much as they do in other animals. The scientists compared the small skull to a much larger erectuscranium found previously in Tanzania. If the size difference between the two is indicative of the larger one being from a male and the smaller being from a female, it suggests that erectus displayed a high level of sexual dimorphism - similar to that of modern gorillas. Sexual dimorphism can relate to reproductive strategies and sexual selection. If erectus was very sexually dimorphic it may have had multiple mates at a time. This differs from the more monogamous nature of modern humans, indicating that Homo erectus was not as human-like as once thought. The researchers dismiss the idea that the small size of the skull could be a result of it belonging to a youngster. "By studying how the skull bones are fused together we discovered it belonged to a fully grown young adult rather than a developing juvenile erectus," said Professor Spoor.
. . .
Darwinists Squirm Under Spotlight
An Interview with Phillip E. Johnson
(From Citizen Magazine, January 1992)
Phillip Johnson has been a law professor at the University of California at Berkeley for more than 20 years. As an academic lawyer, one of Johnson's specialties is "analyzing the logic of arguments and identifying the assumptions that lie behind those arguments." A few years ago he began to suspect that Darwinism, far from being an objective fact, was little more than a philosophical position dressed up as science--and poor science at that. Wanting to see whether his initial impression was correct, Johnson decided to take a closer look at the arguments, evidence and assumptions underlying contemporary Darwinism. The result of his investigation is Darwin on Trial, a controversial new book that challenges not only Darwinism but the philosophical mindset that sustains it.
When did you first become aware that Darwinism was in trouble as a scientific theory?
I had been vaguely aware that there were problems, but I'd never had any intention of taking up the subject seriously or in detail until the 1987-88 academic year, when I was a visiting professor in London. Every day on the way to my office I happened to go by a large bookstore devoted to science. I picked up one book after another and became increasingly fascinated with the obvious difficulties in the Darwinist case--difficulties that were being evaded by tricky rhetoric and emphatic repetition. I then began delving into the professional literature, especially in scientific journals such as Nature and Science. At every step, what I found was a failure of the evidence to be in accord with the theory.
What was it that initially made you suspect that Darwinism was more philosophy than hard science?
It was the way my scientific colleagues responded when I asked the hard questions. Instead of taking the intellectual questions seriously and responding to them, they would answer with all sorts of evasions and vague language, making it impossible to discuss the real objections to Darwinism. This is the way people talk when they're trying very hard not to understand something.

Another tip-off was the sharp contrast I noticed between the extremely dogmatic tone that Darwinists use when addressing the general public and the occasional frank acknowledgments, in scientific circles, of serious problems with the theory. For example, I would read Stephen Jay Gould telling the scientific world that Darwinism was effectively dead as a theory. And then in the popular literature, I would read Gould and other scientific writers saying that Darwinism was fundamentally healthy, and that scientists had the remaining problems well under control. There was a contradiction here, and it looked as though there was an effort to keep the outside world from becoming aware of the serious intellectual difficulties.
What are some of the intellectual difficulties? Can you give an example?
The most important is the fossil problem, because this is a direct record of the history of life on earth. If Darwinism were true, you would expect the fossil evidence to contain many examples of Darwinian evolution. You would expect to see fossils that really couldn't be understood except as transitions between one kind of organism and another. You would also expect to see some of the common ancestors that gave birth to different groups like fish and reptiles. You wouldn't expect to find them in every case, of course. It's perfectly reasonable to say that a great deal of the fossil evidence has been lost. But you would continually be finding examples of things that fit well with the theory.

In reality, the fossil record is something that Darwinists have had to explain away, because what it shows is the sudden appearance of organisms that exhibit no trace of step-by-step development from earlier forms. And it shows that once these organisms exist, they remain fundamentally unchanged, despite the passage of millions of years-and despite climatic and environmental changes that should have produced enormous Darwinian evolution if the theory were true. In short, if evolution is the gradual, step-by-step transformation of one kind of thing into another, the outstanding feature of the fossil record is the absence of evidence for evolution.
But isn't it possible, as many Darwinists say, that the fossil evidence is just too scanty to show evidence of Darwinian evolution?
The question is whether or not Darwinism is a scientific theory that can be tested with scientific evidence. If you assume that the theory is true, you can deal with conflicting evidence by saying that the evidence has disappeared. But then the question arises, how do you know it's true if it isn't recorded in the fossils? Where is the proof? It's not in genetics. And it's not in the molecular evidence, which shows similarities between organisms but doesn't tell you how those similarities came about. So the proof isn't anywhere, and it's illegitimate to approach the fossil record with the conclusive assumption that the theory is true so that you can read into the fossil record whatever you need to support the theory.
If Darwinism has been so thoroughly disconfirmed, why do so many scientists say it's a fact?
There are several factors that explain this. One is that Darwinism is fundamentally a religious position, not a scientific position. The project of Darwinism is to explain the world and all its life forms in a way that excludes any role for a creator. And that project is sacred to the scientific naturalist-to the person who denies that God can in any way influence natural events.

It's also an unfortunate fact in the history of science that scientists will stick to a theory which is untrue until they get an acceptable alternative theory-which to a Darwinist means a strictly naturalistic theory. So for them, the question is not whether Darwinism is true. The question is whether there is a better theory that's philosophically acceptable. Any suggestion that Darwinism is false, and that we should admit our ignorance about the origin of complex life-forms, is simply unacceptable. In their eyes, Darwinism is the best naturalistic theory, and therefore effectively true. The argument that it's false can't even be heard.
Surely there are some skeptics in the scientific world. What of them?
Well, there are several, and we can see what happened to them. You have paleontologist Colin Patterson, who's quoted in my first chapter. He made a very bold statement, received a lot of vicious criticism, and then pulled back. This is a typical pattern. Another pattern is that of Stephen Jay Gould, who said that Darwinism is effectively dead as a general theory-and then realized that he had given a powerful weapon to the creationists, whose existence cannot be tolerated. So now Gould says that he's really a good Darwinist, and that all he really meant was that Darwinism could be improved by developing a larger theory that included Darwinism. What we have here is politics, not science. Darwinism is politically correct for the scientific community, because it enables them to fight off any rivals for cultural authority.
Darwinists often accuse creationists of intolerance. But you're suggesting that the Darwinists are intolerant?
If you want to know what Darwinist science is really like, read what the Darwinists say about the creationists, because those things-regardless of whether they're true about the creationists-are true about the Darwinists. I've found that people often say things about their enemies that are true of themselves. And I think Darwinist science has many of the defects that the Darwinists are so indignant about when they describe the creationists.
Across the country, there has been a growing trend toward teaching evolution as a fact-especially in California, your own state. What does this say about science education in America?
This is an attempt to establish a religious position as orthodox throughout the educational establishment, and thus throughout the society. It's gone very far. The position is what I call "scientific naturalism." The scientific organizations, for example, tell us that if we wish to maintain our country's economic status and cope with environmental problems, we must give everyone a scientific outlook. But the "scientific outlook" they have in mind is one which, by definition, excludes God from any role in the world, from the Big Bang to the present. So this is fundamentally a religious position-a fundamentalist position, if you like--and it's being taught in the schools as a fact when it isn't even a good theory.
Why should Christians be concerned about a scientific theory? Why does it matter?
Well, not only Christians should care about it. Everyone should. It is religion in the name of science, and that means that it is misleading people about both religion and science.
. . .
Throughout 150 years of the science of bacteriology, there is no evidence that one species of bacteria has changed into another...Since there is no evidence for species changes between the simplest forms of unicellular life, it is not surprising that there is no evidence for evolution from prokaryotic, i.e., bacterial to eukaryotic (i.e., plant and animal cells), let alone throughout the whole array of higher multicellular organisms ― Alan H. Linton 
. . .
Life Comes From Life
(Darwinism Refuted)
by Harum Yahya
In his book, Darwin never referred to the origin of life. The primitive understanding of science in his time rested on the assumption that living beings had a very simple structure. Since medieval times, spontaneous generation, which asserts that non-living materials came together to form living organisms, had been widely accepted. It was commonly believed that insects came into being from food leftovers, and mice from wheat. Interesting experiments were conducted to prove this theory. Some wheat was placed on a dirty piece of cloth, and it was believed that mice would originate from it after a while.
Similarly, maggots developing in rotting meat was assumed to be evidence of spontaneous generation. However, it was later understood that worms did not appear on meat spontaneously, but were carried there by flies in the form of larvae, invisible to the naked eye.
Even when Darwin wrote The Origin of Species, the belief that bacteria could come into existence from non-living matter was widely accepted in the world of science. However, five years after the publication of Darwin's book, Louis Pasteur announced his results after long studies and experiments, that disproved spontaneous generation, a cornerstone of Darwin's theory. In his triumphal lecture at the Sorbonne in 1864, Pasteur said: "Never will the doctrine of spontaneous generation recover from the mortal blow struck by this simple experiment."
For a long time, advocates of the theory of evolution resisted these findings. However, as the development of science unraveled the complex structure of the cell of a living being, the idea that life could come into being coincidentally faced an even greater impasse.
The first evolutionist who took up the subject of the origin of life in the twentieth century was the renowned Russian biologist Alexander Oparin. With various theses he advanced in the 1930s, he tried to prove that a living cell could originate by coincidence. These studies, however, were doomed to failure, and Oparin had to make the following confession:
Unfortunately, however, the problem of the origin of the cell is perhaps the most obscure point in the whole study of the evolution of organisms.
Evolutionist followers of Oparin tried to carry out experiments to solve this problem. The best known experiment was carried out by the American chemist Stanley Miller in 1953. Combining the gases he alleged to have existed in the primordial Earth's atmosphere in an experiment set-up, and adding energy to the mixture, Miller synthesized several organic molecules (amino acids) present in the structure of proteins.
Barely a few years had passed before it was revealed that this experiment, which was then presented as an important step in the name of evolution, was invalid, for the atmosphere used in the experiment was very different from the real Earth conditions.
After a long silence, Miller confessed that the atmosphere medium he used was unrealistic. All the evolutionists' efforts throughout the twentieth century to explain the origin of life ended in failure. The geochemist Jeffrey Bada, from the San Diego Scripps Institute accepts this fact in an article published in Earth magazine in 1998:
Today as we leave the twentieth century, we still face the biggest unsolved problem that we had when we entered the twentieth century: How did life originate on Earth?
The Complex Structure of Life
The primary reason why the theory of evolution ended up in such a great impasse regarding the origin of life is that even those living organisms deemed to be the simplest have incredibly complex structures. The cell of a living thing is more complex than all of our man-made technological products. Today, even in the most developed laboratories of the world, a living cell cannot be produced by bringing organic chemicals together.
The conditions required for the formation of a cell are too great in quantity to be explained away by coincidences. The probability of proteins, the building blocks of a cell, being synthesized coincidentally, is 1 in 10-to-the-power-of-950 for an average protein made up of 500 amino acids. In mathematics, a probability smaller than 1 over 10-to-the-power-of-50 is considered to be impossible in practical terms.
The DNA molecule, which is located in the nucleus of a cell and which stores genetic information, is an incredible data-bank. If the information coded in DNA were written down, it would make a giant library consisting of an estimated 900 volumes of encyclopedias consisting of 500 pages each.
A very interesting dilemma emerges at this point: DNA can replicate itself only with the help of some specialized proteins (enzymes). However, the synthesis of these enzymes can be realized only by the information coded in DNA. As they both depend on each other, they have to exist at the same time for replication. This brings the scenario that life originated by itself to a deadlock. Prof. Leslie Orgel, an evolutionist of repute from the University of San Diego, California, confesses this fact in the September 1994 issue of the Scientific American magazine:
It is extremely improbable that proteins and nucleic acids, both of which are structurally complex, arose spontaneously in the same place at the same time. Yet it also seems impossible to have one without the other. And so, at first glance, one might have to conclude that life could never, in fact, have originated by chemical means.
No doubt, if it is impossible for life to have originated from natural causes, then it has to be accepted that life was "created" in a supernatural way. This fact explicitly invalidates the theory of evolution, whose main purpose is to deny creation.
. . .
Excerpts From
God's Blueprint
by Christopher Knight
Many people assume that the Big Bang theory is proven fact but it's actually just the most popular theory around today
Whilst the Big Bang theory is still the most popular explanation for the origin of the universe, it is still only a theory and the whole debate remains open.
The term 'scientist' is used a great deal, yet it is less than two centuries old. It was first coined by an Anglican priest and leading theologian by the name of William Whewell. By general usage a scientist is someone who is involved in research at a university, a government department or in industry.
Physicists are agreed. The starting point for the rule-book of the universe was a miracle beyond all imaginable miracles.
Hoyle was also the man who coined the term 'Big Bang' – but he used it as a term of derision, believing that a spontaneous explosion of nothingness could not explain everything.
It used to be thought that a 'creative explosion' around 40,000 years ago marked the beginning of a paradigm shift in cognitive sophistication. An apparently sudden proliferation of artworks across Europe suggested a watershed moment in human evolution.
...the human brain was fully developed well over 100,000 years ago.
...they estimated that the modern mind could have developed as far back as 500,000 years ago.
Scientists acknowledge that there is an almost endless list of improbable circumstances that conspired with great exactitude to give rise to human existence. If any one of these critical factors were not just as it is we would not exist.
According to a survey published in Nature in 1997, 40 per cent of scientists in the USA had a firm belief in God and a further 14.5 per cent described themselves as doubters or agnostics rather than outright rejecters. This indicates that only a minority of scientists are full-on atheists – a ratio that had not changed a jot over the preceding 80 years.
. . .
RECOMMENDED LINKS
New Tests Question Human Origins
Were Hobbits Real?
Darwin the Plagiarizer and Fraud
Shattering the Myths of Darwinism Overview
Shattering the Myths of Darwinism (Book)
Challenging the Myths of the Scientific Establishment
Richard Milton on Wikipedia
Designed to Evolve
God's Blueprint
Undeniable
The Case against Darwin
Darwinian Fairytales
The Deniable Darwin
Evolution: A Theory In Crisis
Darwin's House of Cards
The Edge of Evolution
The Devil's Delusion
The Great Betrayal
Icons of Evolution
From Science to Myth
Scientific Irrationalism
Evolution as a Religion
The Myths We Live By
Science as Salvation
Human Devolution
Mankind Child of the Stars
Undeniable: How Biology Confirms Our Intuition That Life Is Designed
Darwinism: The Forbidden Subject
Darwinism: Time to Reconsider
A Delicate Arrangement: The Strange Case of Charles Darwin and Alfred Russel Wallace
What Darwin Didn't Know
What Darwin Did Not Know (YouTube)
Mankind: Child of the Stars
When the Earth Nearly Died
Cataclysm!
PRO-EVOLUTION SITES
Richard Dawkins on Darwin
Why Evolution Is True (by Jerry Coyne)
Why Evolution is True (PDF download)
Jerry Coyne on Youtube
Jerry Coyne Website
Exaptation


---




Personal Position:
I've come to realize that 'truth' boils down to what we 'believe' the facts we've gathered point to. We only 'know' what we've 'experienced' firsthand. Everything else - what we read, what we watch, what we hear - is what someone else's gathered facts point to and 'they' 'believe' is 'truth', so that 'truth' seems to change in direct proportion to newly gathered facts divided by applied plausibility. Though I believe there is 'truth', until someone representing the celestial realm visibly appears and presents the heavenly records of Facts And Lies In The Order They Happened, I can't know for sure exactly what "the whole truth' on any given subject is, and what applies to me applies to everyone. Until then I'll bounce everything against the one source that claims itself a celestial revelation—The Urantia Book
~Gail Bird Allen







Never in your long ascendancy will you lose the power to recognize your associates of former existences. Always, as you ascend inward in the scale of life, will you retain the ability to recognize and fraternize with the fellow beings of your previous and lower levels of experience. Each new translation or resurrection will add one more group of spirit beings to your vision range without in the least depriving you of the ability to recognize your friends and fellows of former estates.

Princess Bride 1987 Wallace Shawn (Vizzini) and Mandy Patinkin (Inigo Montoya)

Vizzini: HE DIDN'T FALL? INCONCEIVABLE.
Inigo Montoya: You keep using that word. I do not think it means what you think it means.

And here is mystery: The more closely man approaches God through love, the greater the reality -- actuality -- of that man. The more man withdraws from God, the more nearly he approaches nonreality -- cessation of existence. When man consecrates his will to the doing of the Father's will, when man gives God all that he has, then does God make that man more than he is.

"And do you not remember that I said to you once before that, if you had your spiritual eyes anointed, you would then see the heavens opened and behold the angels of God ascending and descending? It is by the ministry of the angels that one world may be kept in touch with other worlds, for have I not repeatedly told you that I have other sheep not of this fold?"

But we know that there dwells within the human mind a fragment of God, and that there sojourns with the human soul the Spirit of Truth; and we further know that these spirit forces conspire to enable material man to grasp the reality of spiritual values and to comprehend the philosophy of universe meanings. But even more certainly we know that these spirits of the Divine Presence are able to assist man in the spiritual appropriation of all truth contributory to the enhancement of the ever-progressing reality of personal religious experience—God-consciousness.

When you are through down here, when your course has been run in temporary form on earth, when your trial trip in the flesh is finished, when the dust that composes the mortal tabernacle "returns to the earth whence it came"; then, it is revealed, the indwelling "Spirit shall return to God who gave it." There sojourns within each moral being of this planet a fragment of God, a part and parcel of divinity. It is not yet yours by right of possession, but it is designedly intended to be one with you if you survive the mortal existence.

And the greatest of all the unfathomable mysteries of God is the phenomenon of the divine indwelling of mortal minds. The manner in which the Universal Father sojourns with the creatures of time is the most profound of all universe mysteries; the divine presence in the mind of man is the mystery of mysteries.

To every spirit being and to every mortal creature in every sphere and on every world of the universe of universes, the Universal Father reveals all of his gracious and divine self that can be discerned or comprehended by such spirit beings and by such mortal creatures. God is no respecter of persons, either spiritual or material. The divine presence which any child of the universe enjoys at any given moment is limited only by the capacity of such a creature to receive and to discern the spirit actualities of the supermaterial world.

Paradise is the eternal center of the universe of universes and the abiding place of the Universal Father, the Eternal Son, the Infinite Spirit, and their divine co-ordinates and associates. This central Isle is the most gigantic organized body of cosmic reality in all the master universe. Paradise is a material sphere as well as a spiritual abode. All of the intelligent creation of the Universal Father is domiciled on material abodes; hence must the absolute controlling center also be material, literal. And again it should be reiterated that spirit things and spiritual beings are real.

Culture presupposes quality of mind; culture cannot be enhanced unless mind is elevated. Superior intellect will seek a noble culture and find some way to attain such a goal. Inferior minds will spurn the highest culture even when presented to them ready-made.

True liberty is the associate of genuine self-respect; false liberty is the consort of self-admiration. True liberty is the fruit of self-control; false liberty, the assumption of self-assertion. Self-control leads to altruistic service; self-admiration tends towards the exploitation of others for the selfish aggrandizement of such a mistaken individual as is willing to sacrifice righteous attainment for the sake of possessing unjust power over his fellow beings.

How dare the self-willed creature encroach upon the rights of his fellows in the name of personal liberty when the Supreme Rulers of the universe stand back in merciful respect for these prerogatives of will and potentials of personality! No being, in the exercise of his supposed personal liberty, has a right to deprive any other being of those privileges of existence conferred by the Creators and duly respected by all their loyal associates, subordinates, and subjects.

There is no error greater than that species of self-deception which leads intelligent beings to crave the exercise of power over other beings for the purpose of depriving these persons of their natural liberties. The golden rule of human fairness cries out against all such fraud, unfairness, selfishness, and unrighteousness.