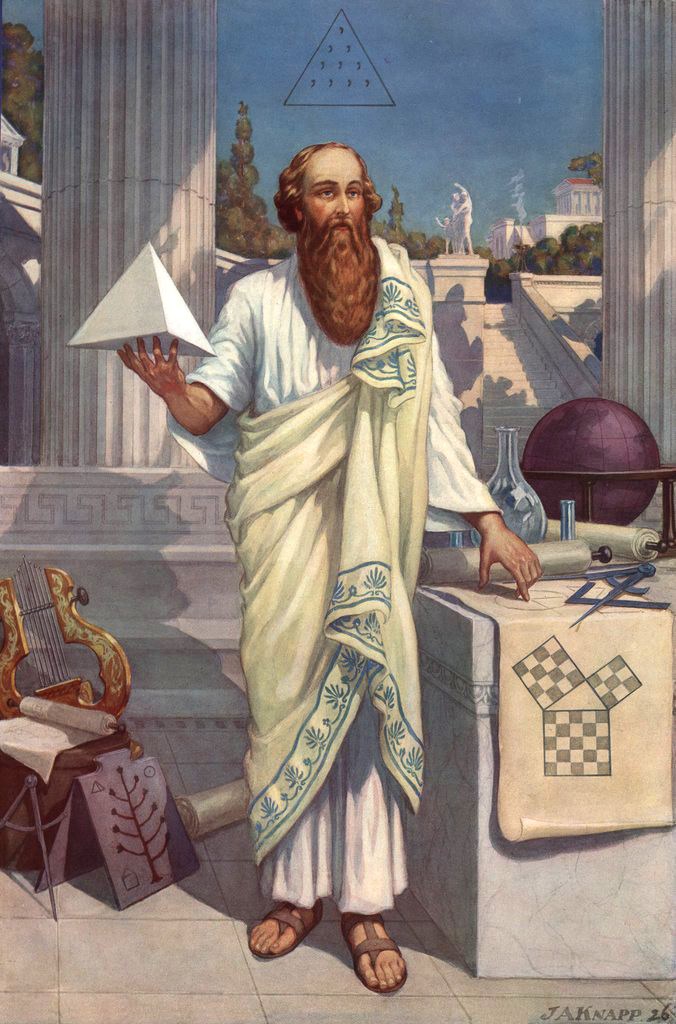 Gnosis Intro
This section incorporates the following subjects:
Hermeticism
Gnosticism
Alchemy
Quantum physics
Scalar physics
Freudian and Jungian psychology
Greek philosophy
Judaism and Christianity
Biblical eschatology
Ancient history
Prophecy
Catastrophism
Grail myths
Timeline dynamics
Synchromysticism
Celtic/Vedic/Aryan mythology
I am drawing upon a myriad of established subjects to reveal the prime motive behind our existence. The "Gnosis" articles are what resulted from the vetting, analysis, and deconstruction of my own Gnostic flashes received since 2004. These were skeleton keys that unlocked a "Grand Unified Conspiracy Theory" that provided a single context for all other conspiracies.
What is Gnosis?
Ideally, Gnosis is enlightened knowledge, that which is given through inspiration and revelation from within and above. It deals with the ultimate truth of who we are, why we are here, where we are going, and what "this" is all about. It deals with the biggest questions and mysteries of our existence. That is what this section is about.
Gnosticism has always been around, but the Christian form of it blossomed in the early part of the first millennium. The latter is what we conventionally think of as "Gnosticism", which is the set of beliefs of the early Christian Gnostics according to the scriptures and artifacts they and their critics left behind. But these are just the dried husks left behind.
It's paradoxical to call oneself a Gnostic nowadays solely by being able to regurgitate these writings, because Gnosis is about direct "inside" information on the Truth through inspiration and revelation. I would add dreams and synchronistic guidance to that as well. It's about direct access to the higher reality outside this Matrix Control System, to catch glimpses of what's really going on here.
The early Gnostics would today be called mystics, contactees, and channelers. They had the same faults. Some were deluded, others tapped into disinformation, and many grossly misinterpreted what they saw. Their logic often failed when attempting to draw conclusions from incomplete information. For instance, in seeing that our reality was generated by a tyrannical intelligence who ruled through law, ritual, and regulation, some ignorant Gnostics concluded that rebelling against all law, including morality, was the key to freedom, so they became deviant libertines. It's from this kind of erroneous rebellious thinking that Satanic / Luciferian streams diverged off the main Gnostic river. Like any higher knowledge, Gnosticism leads to a higher form of dualism between those who wield it responsibly and those who abuse it. Some use enlightened knowledge to better serve spirit, other to better serve ego.
Only a small fraction of Gnostics tuned into the right "radio station" and correctly interpreted it, but their views were lost among the noise of the rest. Thus all Gnostics were criticized and persecuted for seemingly making up whatever they wanted, that there was no internal consistency among them. In contrast, the dogma of the Church was set in stone and provided utter dependability for the uncertain of faith, thus making it the word of God on the grounds that God speaks consistently. But this defense of Church dogma over its immutability is a logical fallacy. A fixed Lie is worse than an evolving view of Truth. This same fallacy persists today among secular skeptics and religious fundamentalists who react like antibodies against foreign ideas emanating from the spiritual, metaphysical, and esoteric fields. To them it's all New Age bunk. They fall for the oldest trick in the book, which is to play one lie off another, to expose the faults of one thing to justify swallowing the faults of another. True intelligence is transcending such binary thinking and discerning what false dichotomies attempt to conceal.
Modern Gnosis ideally taps into the same well of Truth familiar to the wise of old. The general idea stays the same; it's the details and interpretations that differ. The Truth is too fantastic, grand, complex, and hyper-dimensional to be perfectly explained in our cultural context and language. Therefore, whoever gets access to it will necessarily interpret it through his or her own filters, and scoop only as much from that well as can fit in his bucket. I brought a big bucket.
Words from a Modern Gnostic
Philip K. Dick was a true modern Gnostic. He had his own Gnostic visions toward the end of his life, although he was always under the guidance of a revelatory intelligence since the beginning of his career.
PKD spent his final years attempting to deconstruct and wordify his mystical vision. I think he was one among very few in the exoteric population (as opposed to the esoteric population which includes Rosicrucians, Illuminati, etc…) who glimpsed the true nature of our "matrix reality."
To conclude this intro, read PKD's  The Ten Major Principles of Gnostic Revelation, with which I find near total agreement.
The Ten Major Principles of the Gnostic Revelation
From Exegesis
by Philip K. Dick
The creator of this world is demented.

The world is not as it appears, in order to hide the evil in it, a delusive veil obscuring it and the deranged deity.

There is another, better realm of God, and all our efforts are to be directed toward

returning there

bringing it here

Our actual lives stretch thousands of years back, and we can be made to remember our origin in the stars.

Each of us has a divine counterpart unfallen who can reach a hand down to us to awaken us. This other personality is the authentic waking self; the one we have now is asleep and minor. We are in fact asleep, and in the hands of a dangerous magician disguised as a good god, the deranged creator deity. The bleakness, the evil and pain in this world, the fact that it is a deterministic prison controlled by the demented creator causes us willingly to split with the reality principle early in life, and so to speak willingly fall asleep in delusion.

You can pass from the delusional prison world into the peaceful kingdom if the True Good God places you under His grace and allows you to see reality through His eyes.

Christ gave, rather than received, revelation; he taught his followers how to enter the kingdom while still alive, where other mystery religions only bring about amnesis: knowledge of it at the "other time" in "the other realm," not here. He causes it to come here, and is the living agency to the Sole Good God (i.e. the Logos).

Probably the real, secret Christian church still exists, long underground, with the living Corpus Christi as its head or ruler, the members absorbed into it. Through participation in it they probably have vast, seemingly magical powers.

The division into "two times" (good and evil) and "two realms" (good and evil) will abruptly end with victory for the good time here, as the presently invisible kingdom separates and becomes visible. We cannot know the date.

During this time period we are on the sifting bridge being judged according to which power we give allegiance to, the deranged creator demiurge of this world or the One Good God and his kingdom, whom we know through Christ.
For a more thorough elaboration on PKD's visions, see this book containing further excerpts from his personal notes titled Exegesis.
---




Personal Position:
I've come to realize that 'truth' boils down to what we 'believe' the facts we've gathered point to. We only 'know' what we've 'experienced' firsthand. Everything else - what we read, what we watch, what we hear - is what someone else's gathered facts point to and 'they' 'believe' is 'truth', so that 'truth' seems to change in direct proportion to newly gathered facts divided by applied plausibility. Though I believe there is 'truth', until someone celestial who 'knows' all the facts parts the heavens and throws us a scroll titled "Here Are ALL The Facts And Lies In The Order They Happened," I can't know for sure exactly what "the whole truth' on any given subject is, and what applies to me applies to everyone.
~Gail Bird Allen







Never in your long ascendancy will you lose the power to recognize your associates of former existences. Always, as you ascend inward in the scale of life, will you retain the ability to recognize and fraternize with the fellow beings of your previous and lower levels of experience. Each new translation or resurrection will add one more group of spirit beings to your vision range without in the least depriving you of the ability to recognize your friends and fellows of former estates.

Princess Bride 1987 Wallace Shawn (Vizzini) and Mandy Patinkin (Inigo Montoya)

Vizzini: HE DIDN'T FALL? INCONCEIVABLE.
Inigo Montoya: You keep using that word. I do not think it means what you think it means.

And here is mystery: The more closely man approaches God through love, the greater the reality -- actuality -- of that man. The more man withdraws from God, the more nearly he approaches nonreality -- cessation of existence. When man consecrates his will to the doing of the Father's will, when man gives God all that he has, then does God make that man more than he is.

"And do you not remember that I said to you once before that, if you had your spiritual eyes anointed, you would then see the heavens opened and behold the angels of God ascending and descending? It is by the ministry of the angels that one world may be kept in touch with other worlds, for have I not repeatedly told you that I have other sheep not of this fold?"

But we know that there dwells within the human mind a fragment of God, and that there sojourns with the human soul the Spirit of Truth; and we further know that these spirit forces conspire to enable material man to grasp the reality of spiritual values and to comprehend the philosophy of universe meanings. But even more certainly we know that these spirits of the Divine Presence are able to assist man in the spiritual appropriation of all truth contributory to the enhancement of the ever-progressing reality of personal religious experience—God-consciousness.

When you are through down here, when your course has been run in temporary form on earth, when your trial trip in the flesh is finished, when the dust that composes the mortal tabernacle "returns to the earth whence it came"; then, it is revealed, the indwelling "Spirit shall return to God who gave it." There sojourns within each moral being of this planet a fragment of God, a part and parcel of divinity. It is not yet yours by right of possession, but it is designedly intended to be one with you if you survive the mortal existence.

And the greatest of all the unfathomable mysteries of God is the phenomenon of the divine indwelling of mortal minds. The manner in which the Universal Father sojourns with the creatures of time is the most profound of all universe mysteries; the divine presence in the mind of man is the mystery of mysteries.

To every spirit being and to every mortal creature in every sphere and on every world of the universe of universes, the Universal Father reveals all of his gracious and divine self that can be discerned or comprehended by such spirit beings and by such mortal creatures. God is no respecter of persons, either spiritual or material. The divine presence which any child of the universe enjoys at any given moment is limited only by the capacity of such a creature to receive and to discern the spirit actualities of the supermaterial world.

Paradise is the eternal center of the universe of universes and the abiding place of the Universal Father, the Eternal Son, the Infinite Spirit, and their divine co-ordinates and associates. This central Isle is the most gigantic organized body of cosmic reality in all the master universe. Paradise is a material sphere as well as a spiritual abode. All of the intelligent creation of the Universal Father is domiciled on material abodes; hence must the absolute controlling center also be material, literal. And again it should be reiterated that spirit things and spiritual beings are real.

Culture presupposes quality of mind; culture cannot be enhanced unless mind is elevated. Superior intellect will seek a noble culture and find some way to attain such a goal. Inferior minds will spurn the highest culture even when presented to them ready-made.

True liberty is the associate of genuine self-respect; false liberty is the consort of self-admiration. True liberty is the fruit of self-control; false liberty, the assumption of self-assertion. Self-control leads to altruistic service; self-admiration tends towards the exploitation of others for the selfish aggrandizement of such a mistaken individual as is willing to sacrifice righteous attainment for the sake of possessing unjust power over his fellow beings.

How dare the self-willed creature encroach upon the rights of his fellows in the name of personal liberty when the Supreme Rulers of the universe stand back in merciful respect for these prerogatives of will and potentials of personality! No being, in the exercise of his supposed personal liberty, has a right to deprive any other being of those privileges of existence conferred by the Creators and duly respected by all their loyal associates, subordinates, and subjects.

There is no error greater than that species of self-deception which leads intelligent beings to crave the exercise of power over other beings for the purpose of depriving these persons of their natural liberties. The golden rule of human fairness cries out against all such fraud, unfairness, selfishness, and unrighteousness.