Identified As A Prostitute?
by
Gail Bird Allen

adapted from Wikipedia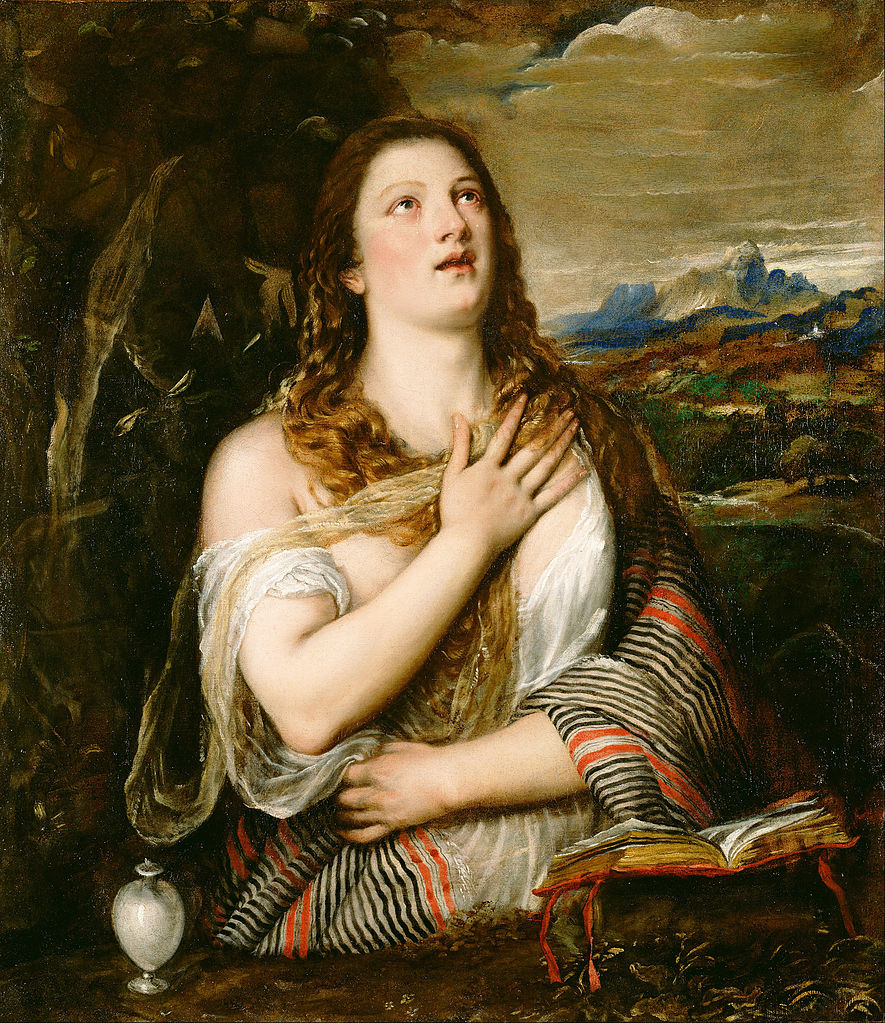 Mary Magdalene is often referred to as a prostitute, but she was never called one in the New Testament.
Jeffrey Kripal, a religion scholar, wrote, "Migdal was a fishing town known, or so the legend goes, for its perhaps punning connection to hairdressers (medgaddlela) and women of questionable reputation. This is as close as we get to any clear evidence that Mary Magdalene was a prostitute." According to Kripal, the identification of Mary Magdalene as a prostitute also goes back to a sermon by Pope Gregory.
In this sermon, Gregory identified Mary as peccatrix, a sinful woman, using her as a model for the repentant sinner, but he did not call her meretrix, a prostitute. However, he also identifies Mary with the adulteress brought before Jesus (as recounted in John 8), supporting the view of 3rd and 4th century Church fathers that had already considered this sin as "being unchaste."
This viewpoint is also represented in Western medieval Christian art where in many depictions Mary Magdalene is shown as having long hair, which she wears down over her shoulders, while other women follow contemporary standards of propriety by hiding their hair beneath headdresses or kerchiefs.
Contemporary standards of propriety?? For who? Just women? This sounds like Paul's Jewish background and noted disregard of women talking. Or could this 'standards of propriety' have been devised by a balding group of misogynous misanthropists, or just misogynists in particular.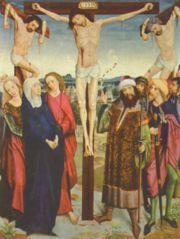 The Magdalene's hair may be rendered as red, while the other women of the New Testament in these same depictions ordinarily have dark hair beneath a scarf. This disparity between depictions of women can be seen in works such as the Crucifixion paintings by the Meister des Marienlebens.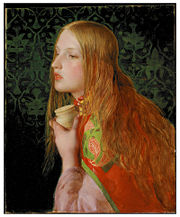 This image of Mary as a prostitute was followed by many writers and artists until the 20th century. Even though it is less prevalent nowadays, the identification of Mary Magdalene with the adulteress is still accepted by some Christians. This is reflected in Martin Scorsese's film adaptation of Nikos Kazantzakis's novel The Last Temptation of Christ
, as well as in José Saramago's The Gospel According to Jesus Christ
, Andrew Lloyd Webber's rock opera Jesus Christ Superstar
, Mel Gibson's The Passion of the Christ
and Hal Hartley's The Book of Life.
One possible explanation for the labeling of Mary Magdalene as a prostitute has been confusion between her and Mary of Egypt.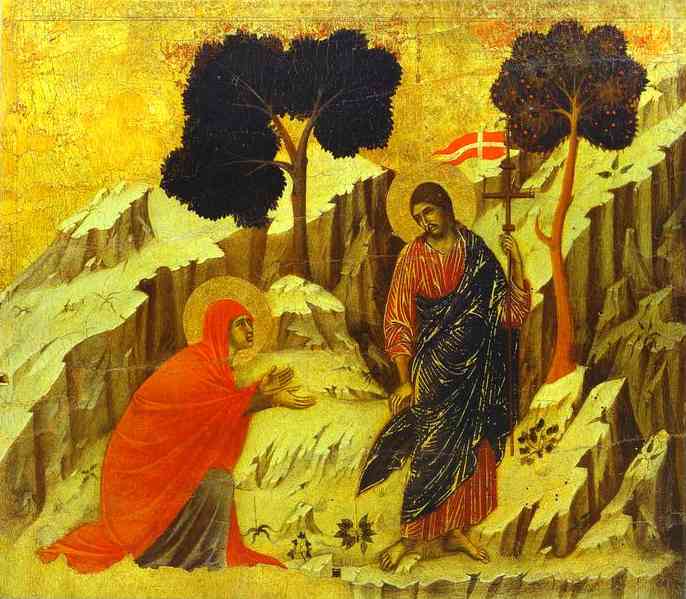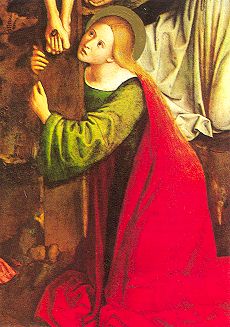 Another possible explanation is that it has been deliberately used to camouflage the close relationship between Jesus and Mary.
---




Personal Position:
I've come to realize that 'truth' boils down to what we 'believe' the facts we've gathered point to. We only 'know' what we've 'experienced' firsthand. Everything else - what we read, what we watch, what we hear - is what someone else's gathered facts point to and 'they' 'believe' is 'truth', so that 'truth' seems to change in direct proportion to newly gathered facts divided by applied plausibility. Though I believe there is 'truth', until someone celestial who 'knows' all the facts parts the heavens and throws us a scroll titled "Here Are ALL The Facts And Lies In The Order They Happened," I can't know for sure exactly what "the whole truth' on any given subject is, and what applies to me applies to everyone.
~Gail Bird Allen