Ursa Major - M81
Spiral Galaxy

Ursa Major - M81
Spiral Galaxy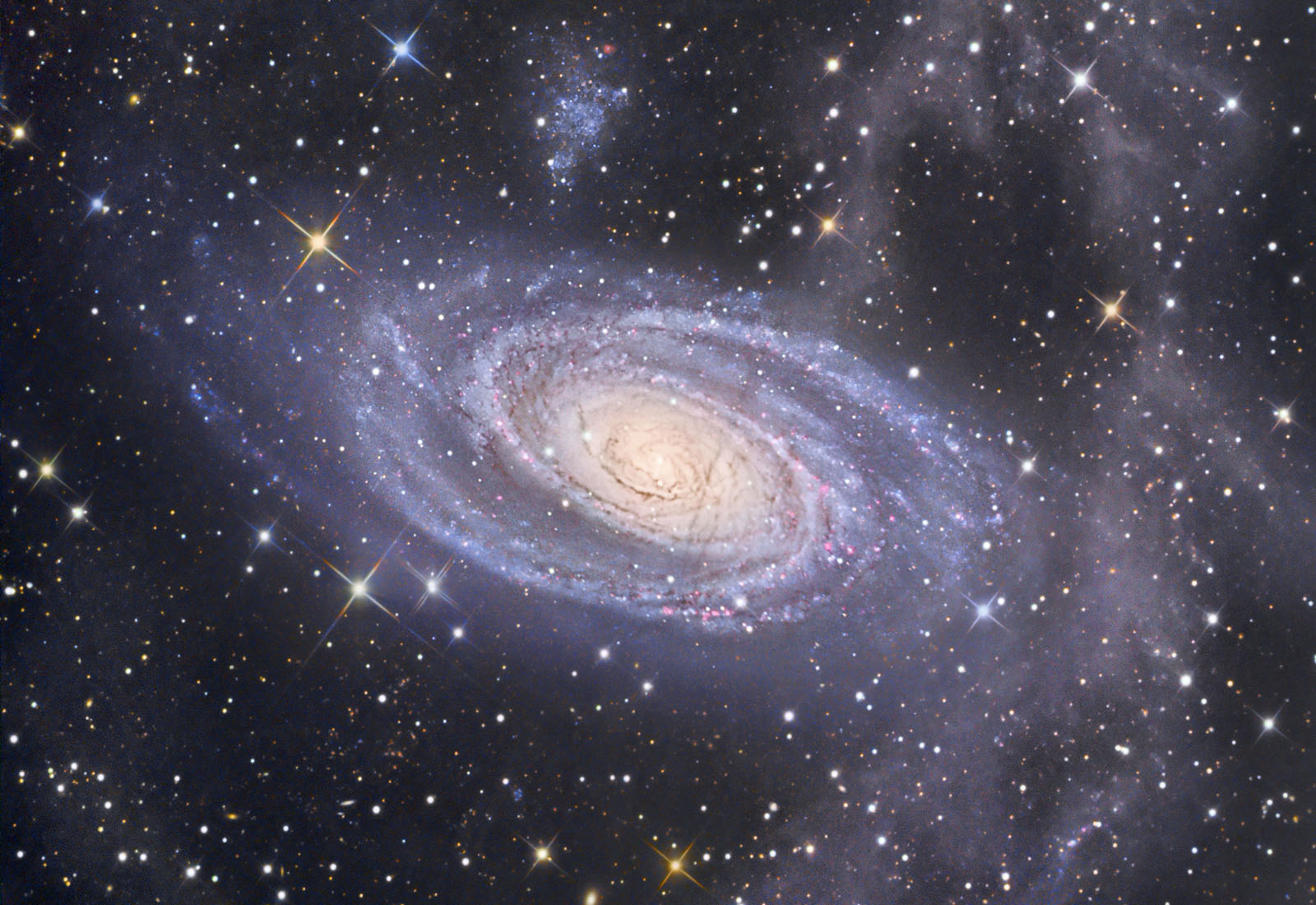 Big and beautiful spiral galaxy M81 lies in the northern constellation Ursa Major. One of the brightest galaxies in planet Earth's sky, M81 is also home to the second brightest supernova seen in modern times.
This superbly detailed view reveals M81's bright yellow nucleus, blue spiral arms, and sweeping cosmic dust lanes with a scale comparable to the Milky Way.
Hinting at a disorderly past, a remarkable dust lane actually runs straight through the disk, below and right of the galactic center, contrary to M81's other prominent spiral features.
The errant dust lane may be the lingering result of a close encounter between M81 and its smaller companion galaxy, M82.
Scrutiny of variable stars in M81 (aka NGC 3031) has yielded one of the best determined distances for an external galaxy -- 11.8 million light-years.
Credit & Copyright: Robert Gendler
---




Personal Position:
I've come to realize that 'truth' boils down to what we 'believe' the facts we've gathered point to. We only 'know' what we've 'experienced' firsthand. Everything else - what we read, what we watch, what we hear - is what someone else's gathered facts point to and 'they' 'believe' is 'truth', so that 'truth' seems to change in direct proportion to newly gathered facts divided by applied plausibility. Though I believe there is 'truth', until someone representing the celestial realm visibly appears and presents the heavenly records of Facts And Lies In The Order They Happened, I can't know for sure exactly what "the whole truth' on any given subject is, and what applies to me applies to everyone. Until then I'll bounce everything against the one source that claims itself a celestial revelation—The Urantia Book
~Gail Bird Allen