The Irish Origins of Civilization, Volume One: The Servants of Truth: Druidic Traditions & Influence Explored

The follow up to the acclaimed book Atlantis, Alien Visitation, and Genetic Manipulation, Michael Tsarion's The Irish Origins of Civilization concentrates on the fate of the world after the fall of Atlantis and birth of evil.

In the tradition of Zecharia Sitchin and Immanuel Velikovsky, Michael's investigations reveal the reason for the eradication of the Druids and highlight for the first time the terrible campaign of genocide against the ancient Irish elders whose knowledge once enriched world culture. Michael exposes the true origins of the world's premier secret societies and reveals the remarkable mysteries they have been sworn to guard by sword and deception. He shows that the elements of civilization - megalithic construction, writing, music, astronomy, astrology, medicine, farming, navigation, and most importantly the principles of religion, originated in Britain, Ireland and Scandinavia.

Every European needs to read this book to find out how the history of "Anglo-Saxon" man has been misrepresented and perverted. Michael explains the true meaning of the word Aryan and shows that it was the original name of Ireland. He explains the reason why so many tribes speak of the coming of the fair gods, the men of wisdom. He explains the connections between the Irish Druids and Egyptian Amenists and the ruin Akhenaton's Luciferian cult brought to Egypt and the world. As Michael wrote...

"What does it mean to live in the age of revealing? It means the light that royals and secret societies claim to adore is finally being shone brightly upon their own orders and ideologies. It means the Sun of Truth has finally risen to expose their once hidden machinery of tyranny and control…

…The auction of a whole civilization - the finest known - and the extermination of the Druids are two of many subjects brought to the limelight in these volumes. It is for this reason this author first chose - in Atlantis, Alien Visitation and Genetic Manipulation - to deal with Atlantis and Lemuria, since it was from there the story of the ancestors of Gaels and Celts begins. If we are to seek out the origins of Arthurian legends and Welsh, Irish and Scottish myths, it is to lost Atlantis and Lemuria we are to look. And if we are to seek reasons why the true story of these places and peoples has not been revealed, we begin with the powers that dominate and rule mankind from behind the obvious thrones of religion and politics. These ruthless agencies have their origins in the ancient past, and are biological or ideological descendants of the sorcerers of Atlantis…

…For those hot on the trail of the world's premier secret societies, this book will be an invaluable source of revelation. It alone reveals the intelligence behind Royalty, Masonry and Judeo-Christianity."

Paperback: 531 pages
Publisher: Unslaved Media (February 27, 2012)
Comyns Beaumont
and the Keys
to World History
by
Michael Tsarion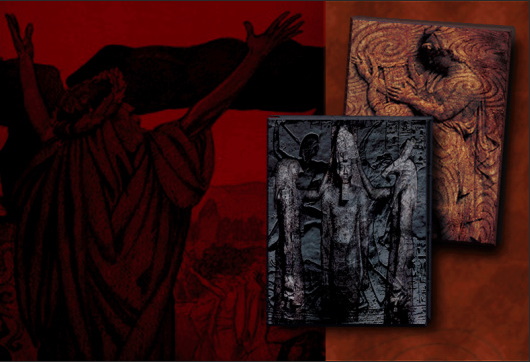 Catastrophists in Collision
Beaumont vs. Velikovsky
by Robert C. Stephanos
In 1970, after labouring for eight (successful) years to promote recognition of Dr. Immanuel Velikovsky's work, I came upon the work of the British catastrophist writer, Comyns Beaumont.
I was puzzled that his name had not come to light during my many talks with Dr. V. Nor did it appear while I was president of Cosmos and Chronos: Study Groups for Interdisciplinary Science, a Velikovskian campus-oriented effort. Nor did it show up in the many activities and debates on V's behalf.
It wasn't until I was cast free of the Velikovskians, and pursued my own studies of catastrophism, that I accidentally came upon The Riddle of the Earth, the first of Beaumont's five books of a new catastrophism.
Its title was the attraction, but its contents proved to be even more magnetic. The book is written in the form of theses (over 100 of them), summarizing his thoughts on cometary catastrophe. Written in 1925, it read like the 1950s bombshell Worlds in Collision.
One of Beaumont's central propositions took my fancy – that geography had been falsified in the fourth century, and the Old Testament holy city, Jerusalem, was really Edinburgh, Scotland. This falsification was a deception promulgated by Constantine the Great in 325 AD, at the Church Council of Nicea. The Church then carried on a conspiracy to protect the deception in order to guarantee its dictatorial rule over the Empire, and built a new city of Jerusalem in the Mediterranean.
The Role of Saturn
Another shocker for me was the role Beaumont assigned to the planet Saturn, as the key to world history. Thoroughly intrigued, I searched for the true and the false in his basic ideas.
Beaumont's books, unlike V's, however, were long relegated to library morgues, and it took much persistence to acquire them. After considerable transatlantic correspondence and telephoning, I located one of Beaumont's daughters and a real treasure trove of information – an unpublished manuscript that Beaumont completed before his death…Beaumont was ahead of his time – and ahead of Velikovsky – with his provocative conclusions and his unorthodox views on history. According to Beaumont, a large comet threatened Earth in the 14th century (1322 BC). Its debris (meteorites) caused a cosmic catastrophe that devastated early civilization, then centred in the Atlantis of antiquity – the British Isles.
Plato's story of Atlantis, and the Biblical account of the flood of Noah, were special attempts to record this disaster. The catastrophe so shattered the cradle of humankind's earliest civilization that it immutably altered the religious beliefs of its survivors, who fled to the global Atlantean colonies in sunnier climes, themselves to become nations.
Beaumont was an improbable heretic. In the years before and after WWI, he was a top-flight journalist, editor, and publisher on London's famed Fleet Street, dealing primarily with politics, the arts and society. he was well connected in these fields due to his early work as assistant to publisher-diplomat James Gordon Bennett. As private secretary to America's U.S. Ambassador to Germany, John G. A. Leishman, he traveled to many countries, acquainted himself with their customs and histories.
He was confident and brother-in-law to the British playwright and theatrical producer Gerald Du Maurier. Beaumont was the first to recognize and publish the fiction of his talented niece, Daphne Du Maurier.
A consummate establishment insider, Beaumont passionately pursued a parallel maverick career, developing ideas that challenged orthodoxy without relying on any of the divine intervention that is the backbone of contemporary Creationism and Biblical catastrophism. His ideas challenge accepted views of ancient history, its chronology, and its geography.
The Effects of Comets
The crux of Beaumont's schema is that the history of our planet, and the solar system within which it exists, is largely the product of cometary intrusions and their effects. Its social life (civilization) arose with the Celts in the north, especially in the British Isles and Scandinavia – the Atlantis of myth.
Although there was no actual sinking of Atlantis – Britain, some of its western areas were permanently submerged and the island was ravaged by electromagnetic waves of cosmic energy, exploding volcanoes, earthquakes, hurricane storms, and tidal waves. As a result of the catastrophe, the temperature dropped. Beaumont identifies the main agent of this historical event as the planet Saturn (Zeus-Chronos) becoming a comet, in myth, the serpent of the sky, and Phaeton, the terror of the skies. Its ravaged body produced a son, a new planet = a new sky god, Jupiter (a new Zeus), to rule a renewed Earth.
Beaumont Predates Velikovsky
Those familiar with the writings of Immanuel Velikovsky might well lock onto certain key features in Beaumont's corpus and conclude, perhaps with a dismissive yawn, "Oh, Beaumont agrees with Velikovsky." But "agrees with" is hardly the case.
Note that Beaumont's primary work in catastrophism, although under the pseudonym Appian Way, was published in 1925. He used his own name in 1932 on his second book, the keystone to his catastrophist theories. The book's contents are aptly summed up by its subtitle: "The Origin, Building Up and Destruction of Worlds by Means of Cometary Contacts."
By the end of WWII (he was then in his 70s), Beaumont's journalism career was over and he began work on distilling his theories of catastrophism and even more revolutionary conclusions about history and geography.
Beaumont's next to books, the first and second volumes of his trilogy, followed rapidly (1946, 1949). Neither were commercial successes. Beaumont completed the third volume before his death in 1953.
Again note that all but the last of these books were published before V's Worlds in Collision made its impact on this side of the Atlantic in 1950.
In the years I was closely associated with V (roughly 1961-1969), he never mentioned Beaumont or gave him so much as a credit in a footnote in any of his books.
The similarities between Beaumont and Velikovsky are too strong to be coincidental. It is Saturn's role in earliest history that provides Beaumont a "smoking gun" for this judgment.
Velikovsky Knew of Beaumont
There are, however, a number of cases of parallel development of ideas on record. Perhaps the most famous is that involving Charles Darwin and Alfred Russell Wallace, who both independently developed the main features of what has become known as the Theory of Evolution in the nineteenth century.
It therefore came as a shock when I finally discovered that V did indeed know of Beaumont's earlier work. The disclosure came with the publication of Cosmic Heretics by Alfred deGrazia in 1984.
DeGrazia was long one of V's closest collaborators and friends, and a continuing acquaintance and correspondent of mine dating from my own contact with V. 
In his book, deGrazia wrote:
Too many of Beaumont's conclusions are the same to explain them as sheer coincidence…A note exists in his archive, mentioning having read Beaumont's 1932 book (The Mysterious Comet); the note dismisses the work. Yet V expresses his wonder whether Beaumont had gotten his (V's) ideas by telepathy.
DeGrazia tries to ameliorate the situation with a tenuous explanation:
During the 1940s, V met with the (Beaumont) books at Columbia University Library where he spend thousands of hours in research on his own books. The Columbia University Library possessed of Beaumont's relevant works only The Riddle of Prehistoric Britain which was published in 1946. By this time Worlds in Collision had been written.
DeGrazia also wrote:
Velikovsky never mentioned or cited Beaumont. Could Velikovsky have read and forgotten Beaumont's books? His method of proof is entirely different; practically everything – style, format, language, method, and evidence – is different, only conclusions are the same.
DeGrazia's candor in revealing the link is admirable, but his apologetics leave a lot to be desired in terms of credibility. Telepathy? I wonder if that happy thought crossed Darwin's mind. Forgotten? Everyone who knew V, deGrazia included, has attested that V had a remarkable memory.
What about the claim that V's research haunt, the Columbia University Library, contained only Beaumont's 1946 book, and that the manuscript for Worlds in Collusion was already complete at that time.
Even deGrazia admits that there was a note that V had read Beaumont's seminal 1932 book. And V was well known as the last-minute tinkered with his manuscripts.
Plagiarism and Predecessors
I am not claiming there is actual plagiarism involved, other than influence and interplay of ideas. (Advocates of cometary catastrophe in historic times all owe a dept to earlier pioneers such Ignatius Donnelly and William Whiston.)
Let us also admit that, like many from academia, V had an elitist mindset, hindering him from appreciating the work of the amateur. Enough here, at least, to withhold credit and precedence.
This much is certain. Beaumont's ideas on the importance of comets in humankind's history were in print before Velikovsky's – although in a foreign country and without achieving the temporary popular success that was to be Velikovsky's. Especially apparent, thanks to deGrazia's revelations, is that V was aware of Beaumont's work.
V's belief in his own originality was so firmly rooted that he speculated that telepathy was enabling Beaumont to rush into print – by decades in some cases.
There is an even more intriguing possible reason for V's failure to acknowledge the existence of Beaumont. This is not the similarities but the many dissimilarities between the writers. Why call attention to a contemporary (until his death in 1953) who not only precedes you in areas of agreement but disagrees with you on many other points? But that is speculation.
What is clear is that forty years after his death, Beaumont deserves a wider audience in an era when fresh evidence for catastrophism is steadily accumulating.
An important element of Beaumont's work that will endure and serve to remind us is that the pursuit of knowledge is not the exclusive of the expert. The amateur can contribute significantly to that pursuit.
For the last twenty years I have accumulated evidence to support Beaumont's perspective of ancient history as truer than the consensus version or Velikovsky's.
- (Article in Fate Magazine, March 1994)
Geologists and astronomers were so virulently opposed to Velikovsky's book that they threatened to boycott the scientific textbooks of his publisher, Macmillan, forcing the firm to turn Velikovsky's work over to another publisher, Doubleday, who was not involved in textbook publishing and hence not susceptible to academic blackmail
- Richard Milton (Shattering the Myths of Darwinism)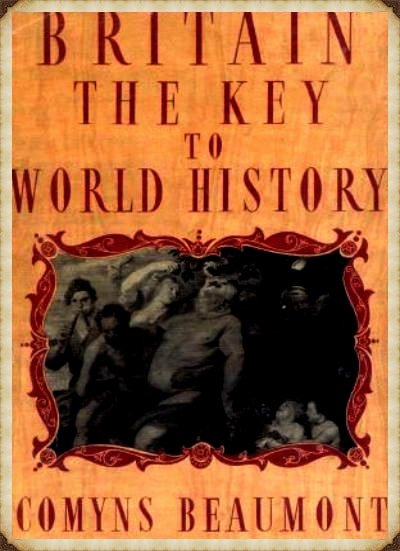 One of Comyns Beaumont's extraordinary masterpieces revealing a thesis that few if any academic historians endorse and broadcast. According to Beaumont, the vast majority of the characters and events presented in the Old and New Testaments did not geographically live or occur where most scholars and laymen believe. The theater was not the Middle East or Asia Minor, but Britain. It was only through deliberate chicanery, orchestrated by powerful potentates such as Constantine the Great, and others, that this fiction has been universally propounded and accepted. When it comes to facts proving the established paradigm, we find little to convince us. What elements of civilization are to be found east of Vienna got there due to the presence of the illustrious Hyperboreans or Arya (the original Ibaru or Hebrews). It is their lore and traditions that were cannibalized, corrupted, repackaged and resold in the form of Hinduism, Christianity, Judaism, Islam, Masonry, Hermeticism, etc.
. . .
RECOMMENDED LINKS
Beaumont: Riddle of Prehistoric Britain Occult Esoteric Secret History
Beaumont: Britain: Key to World History
Beaumont: The Mysterious Comet
Velikovsky: Worlds in Collion
Velikovsky: Earth in Upheaval
Velikovsky: Ages in Chaos
Velikovsky: Oedipus and Akhenaton
Velikovsky: Mankind in Amnesia
Velikovsky: Life & Work
Velikovsky Archive
Catastrophism
Carl Sagan and Immanuel Velikovsky
Carl Sagan vs. Immanuel Velikovsky
Ancient Rock Carvings Show Evidence of Cataclysm
The Extraordinary Voyage of Pytheas the Greek


---




Personal Position:
I've come to realize that 'truth' boils down to what we 'believe' the facts we've gathered point to. We only 'know' what we've 'experienced' firsthand. Everything else - what we read, what we watch, what we hear - is what someone else's gathered facts point to and 'they' 'believe' is 'truth', so that 'truth' seems to change in direct proportion to newly gathered facts divided by applied plausibility. Though I believe there is 'truth', until someone representing the celestial realm visibly appears and presents the heavenly records of Facts And Lies In The Order They Happened, I can't know for sure exactly what "the whole truth' on any given subject is, and what applies to me applies to everyone. Until then I'll bounce everything against the one source that claims itself a celestial revelation—The Urantia Book
~Gail Bird Allen







Never in your long ascendancy will you lose the power to recognize your associates of former existences. Always, as you ascend inward in the scale of life, will you retain the ability to recognize and fraternize with the fellow beings of your previous and lower levels of experience. Each new translation or resurrection will add one more group of spirit beings to your vision range without in the least depriving you of the ability to recognize your friends and fellows of former estates.

Princess Bride 1987 Wallace Shawn (Vizzini) and Mandy Patinkin (Inigo Montoya)

Vizzini: HE DIDN'T FALL? INCONCEIVABLE.
Inigo Montoya: You keep using that word. I do not think it means what you think it means.

And here is mystery: The more closely man approaches God through love, the greater the reality -- actuality -- of that man. The more man withdraws from God, the more nearly he approaches nonreality -- cessation of existence. When man consecrates his will to the doing of the Father's will, when man gives God all that he has, then does God make that man more than he is.

"And do you not remember that I said to you once before that, if you had your spiritual eyes anointed, you would then see the heavens opened and behold the angels of God ascending and descending? It is by the ministry of the angels that one world may be kept in touch with other worlds, for have I not repeatedly told you that I have other sheep not of this fold?"

But we know that there dwells within the human mind a fragment of God, and that there sojourns with the human soul the Spirit of Truth; and we further know that these spirit forces conspire to enable material man to grasp the reality of spiritual values and to comprehend the philosophy of universe meanings. But even more certainly we know that these spirits of the Divine Presence are able to assist man in the spiritual appropriation of all truth contributory to the enhancement of the ever-progressing reality of personal religious experience—God-consciousness.

When you are through down here, when your course has been run in temporary form on earth, when your trial trip in the flesh is finished, when the dust that composes the mortal tabernacle "returns to the earth whence it came"; then, it is revealed, the indwelling "Spirit shall return to God who gave it." There sojourns within each moral being of this planet a fragment of God, a part and parcel of divinity. It is not yet yours by right of possession, but it is designedly intended to be one with you if you survive the mortal existence.

And the greatest of all the unfathomable mysteries of God is the phenomenon of the divine indwelling of mortal minds. The manner in which the Universal Father sojourns with the creatures of time is the most profound of all universe mysteries; the divine presence in the mind of man is the mystery of mysteries.

To every spirit being and to every mortal creature in every sphere and on every world of the universe of universes, the Universal Father reveals all of his gracious and divine self that can be discerned or comprehended by such spirit beings and by such mortal creatures. God is no respecter of persons, either spiritual or material. The divine presence which any child of the universe enjoys at any given moment is limited only by the capacity of such a creature to receive and to discern the spirit actualities of the supermaterial world.

Paradise is the eternal center of the universe of universes and the abiding place of the Universal Father, the Eternal Son, the Infinite Spirit, and their divine co-ordinates and associates. This central Isle is the most gigantic organized body of cosmic reality in all the master universe. Paradise is a material sphere as well as a spiritual abode. All of the intelligent creation of the Universal Father is domiciled on material abodes; hence must the absolute controlling center also be material, literal. And again it should be reiterated that spirit things and spiritual beings are real.

Culture presupposes quality of mind; culture cannot be enhanced unless mind is elevated. Superior intellect will seek a noble culture and find some way to attain such a goal. Inferior minds will spurn the highest culture even when presented to them ready-made.

True liberty is the associate of genuine self-respect; false liberty is the consort of self-admiration. True liberty is the fruit of self-control; false liberty, the assumption of self-assertion. Self-control leads to altruistic service; self-admiration tends towards the exploitation of others for the selfish aggrandizement of such a mistaken individual as is willing to sacrifice righteous attainment for the sake of possessing unjust power over his fellow beings.

How dare the self-willed creature encroach upon the rights of his fellows in the name of personal liberty when the Supreme Rulers of the universe stand back in merciful respect for these prerogatives of will and potentials of personality! No being, in the exercise of his supposed personal liberty, has a right to deprive any other being of those privileges of existence conferred by the Creators and duly respected by all their loyal associates, subordinates, and subjects.

There is no error greater than that species of self-deception which leads intelligent beings to crave the exercise of power over other beings for the purpose of depriving these persons of their natural liberties. The golden rule of human fairness cries out against all such fraud, unfairness, selfishness, and unrighteousness.